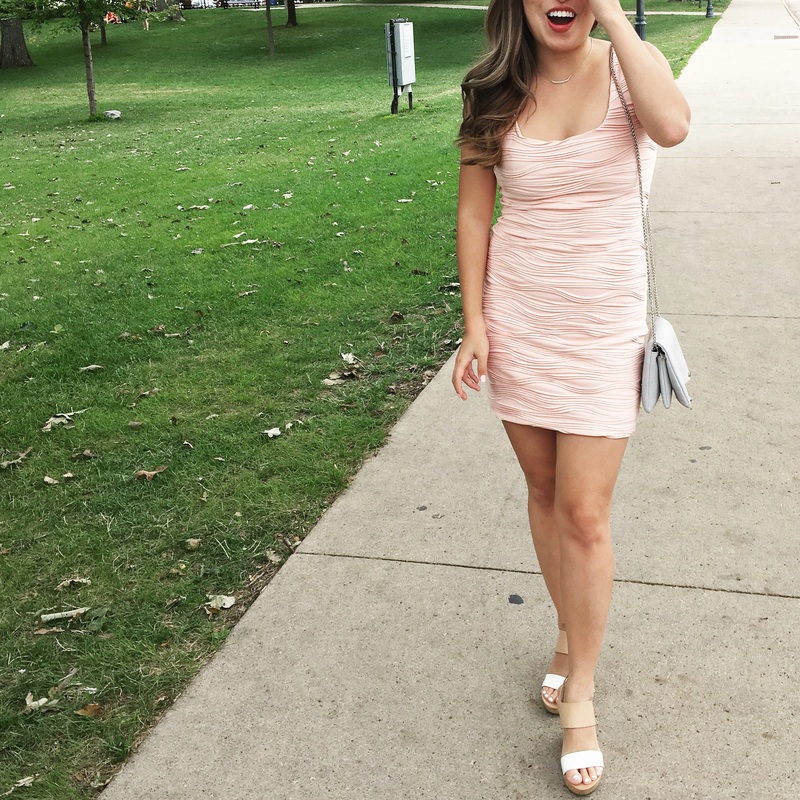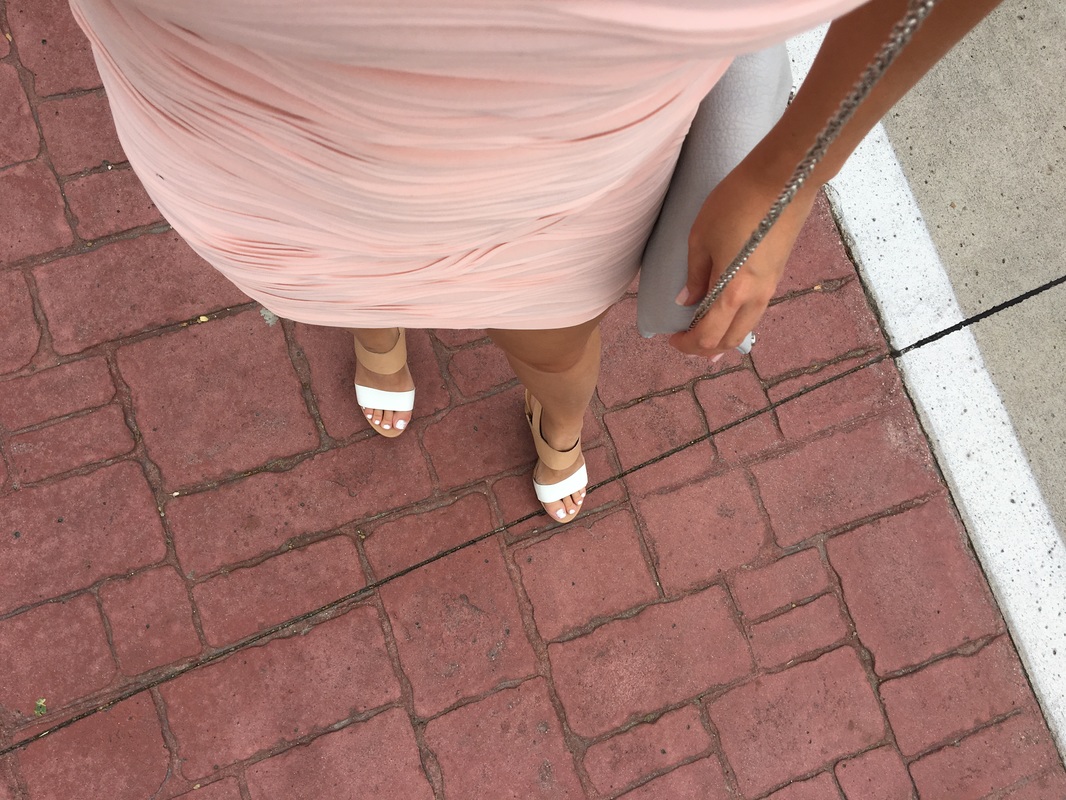 Last weekend, I made the impromptu trek back home to attend a somewhat spontaneous wedding in my home state.  It took place in small town Iowa, embodying most of what I think people envision when I tell them where I'm from.  Friendly people, clean air, mom and pop shops, a wide array of farms, lots of white people, the basics, you know…  🙂
When I arrived, I was surprised to find out I was dressed pretty similarly to the wedding party.   Leave it to me, the girl who thought they were called brides-mates, to commit yet another wedding faux pas.   In my defense, it was a pretty quick wedding, i.e. no invites went out, so I had no idea the colors.  Luckily, the bride was chill, and no one really batted an eye. 
The dress I dawned for the special day was a sweet, petal-pink blush, with mini ruffles, and a body-hugging shape that I thanked the heavens for fitting into.  It was outdoors, so I went with a chunky wedge in bold,neutral blocks and a versatile, cross-body bag. 
The weather in Iowa is beautiful this time of year, and it was great taking pics minus the 100 degree weather for a change.  
I give it up to the happy couple for hitting all of their friends and families with true shock and awwww, pulling off a sweet little wedding, and bringing their lives and families together on a short timetable in a quaint and intimate atmosphere.  I was humbled by your hospitality, and I wish you a lifetime of happiness!
* me with the bridesmaids 
* the couple releasing balloons outside
*Dress – Forever 21
 Shoes – Stuart Weitzman
 Accessories – Lauren Conrad
 Bag – Dry Goods // Von Maur
​
– MC