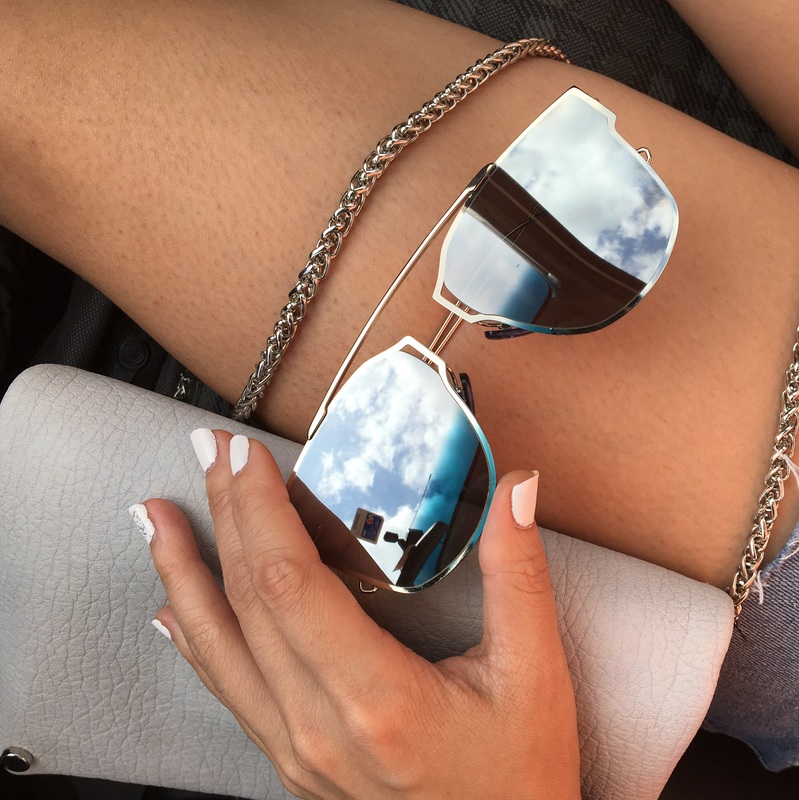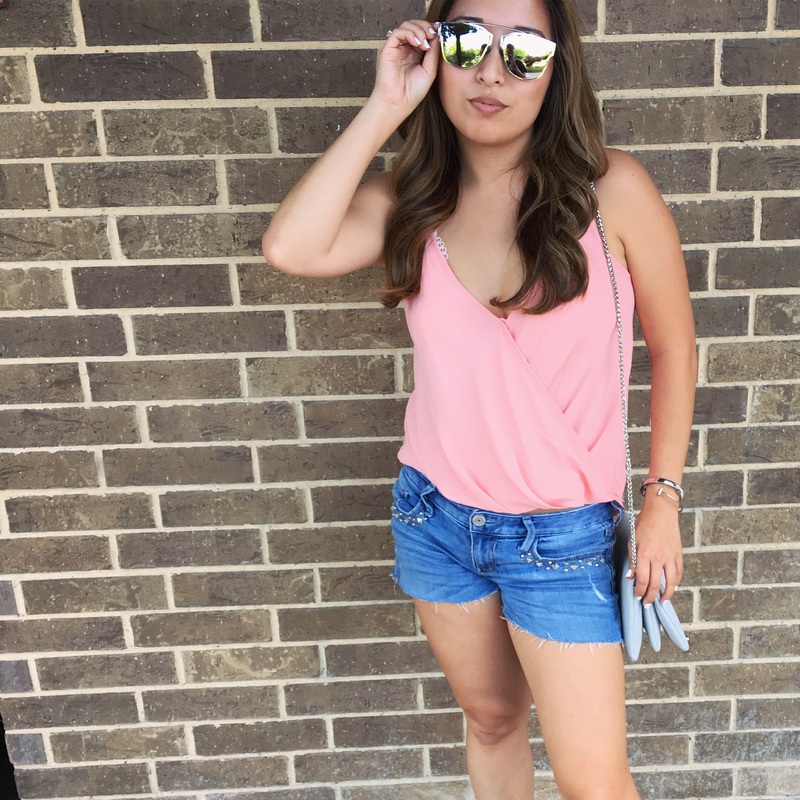 It's a day I can totally get behind! Happy National Sunglasses Day to all my fellow sunglasses lovers!  Maybe it's the fact that they essentially make me look ten times better from any angle, but sunglasses are basically style magic via my face. Today, my sunglasses inspo comes in the form of all things summer.  
The bralette is from Victoria's Secret.  It comes in a bunch of colors, but off-white is slowly becoming the new summer black for me.  My accessories are from Forever 21, Nordstrom, and Express, and the bag is from Dry Goods.  The marble earnings from Express are one of my fav. finds so far this summer. To top it off, nail polish by Essie in an off-white shade called Coconut Cove. 
After my beloved light-wash denim jeans lost the inevitable battle to my non-thigh gap life, I repurposed the pants into some DIY destruced denim shorts.  I used fabric cutting scissors to cut across each leg, above where a hold had formed in one, and washed them a few times through the laundry to let the edges naturally fray.  
With sunglasses in hand, a DIY frayed denim experience under my belt, and the Texas heat setting in, I am ready for summer!
What are your summer plans? I'm making my list this week!
​-MC