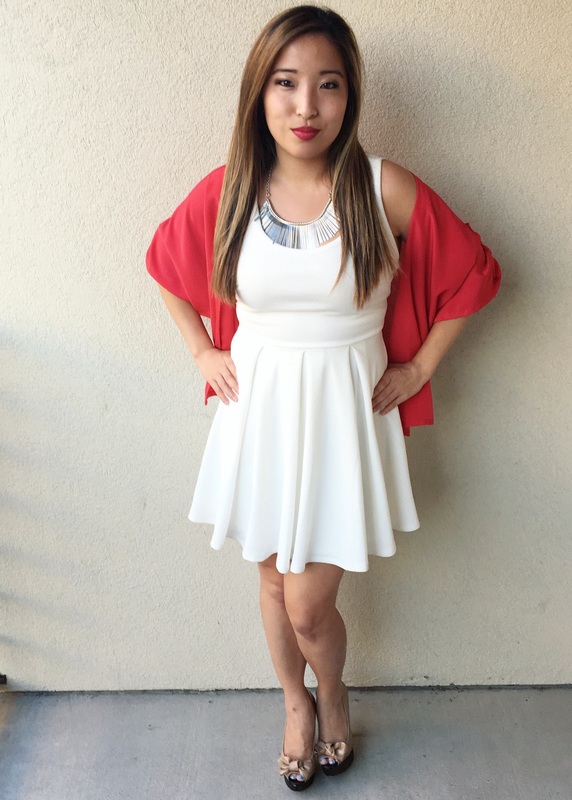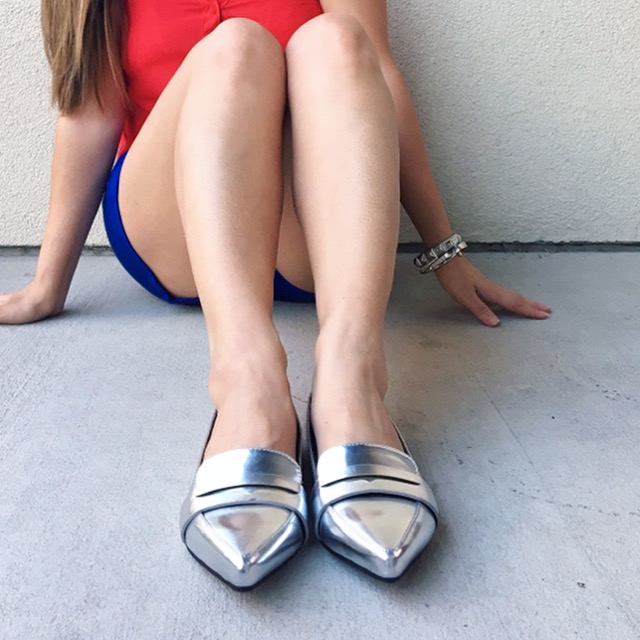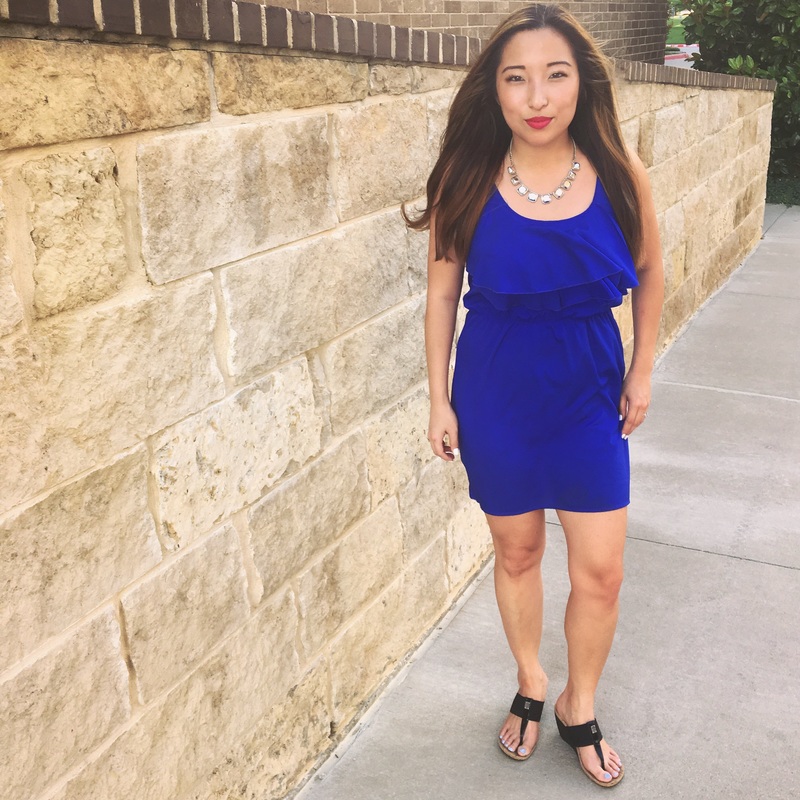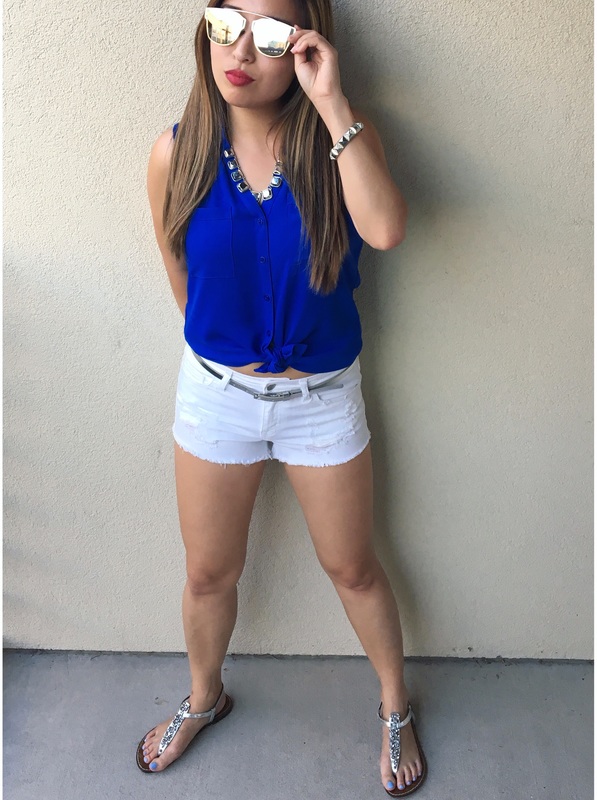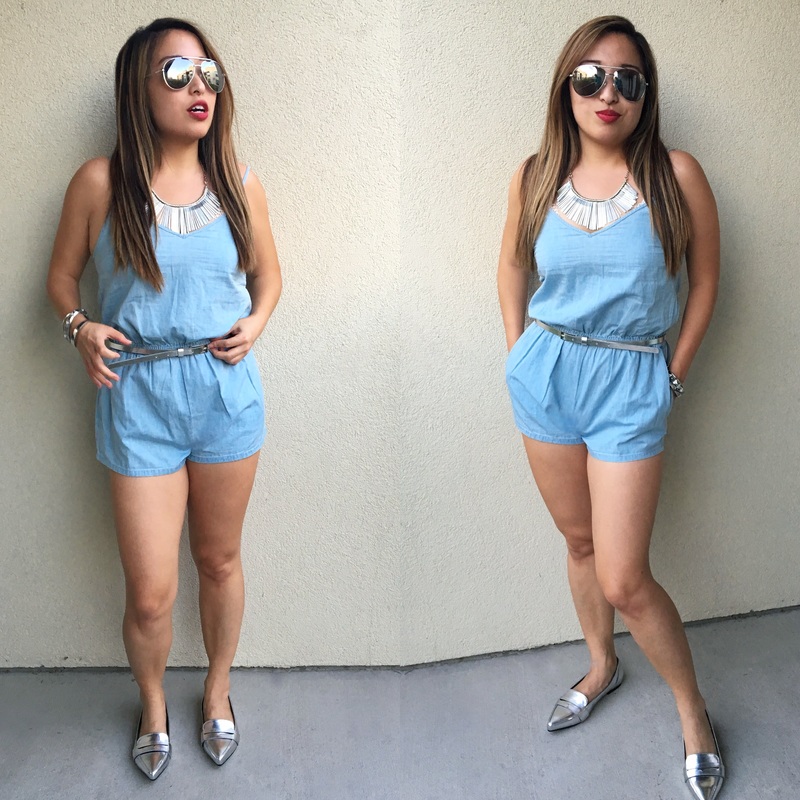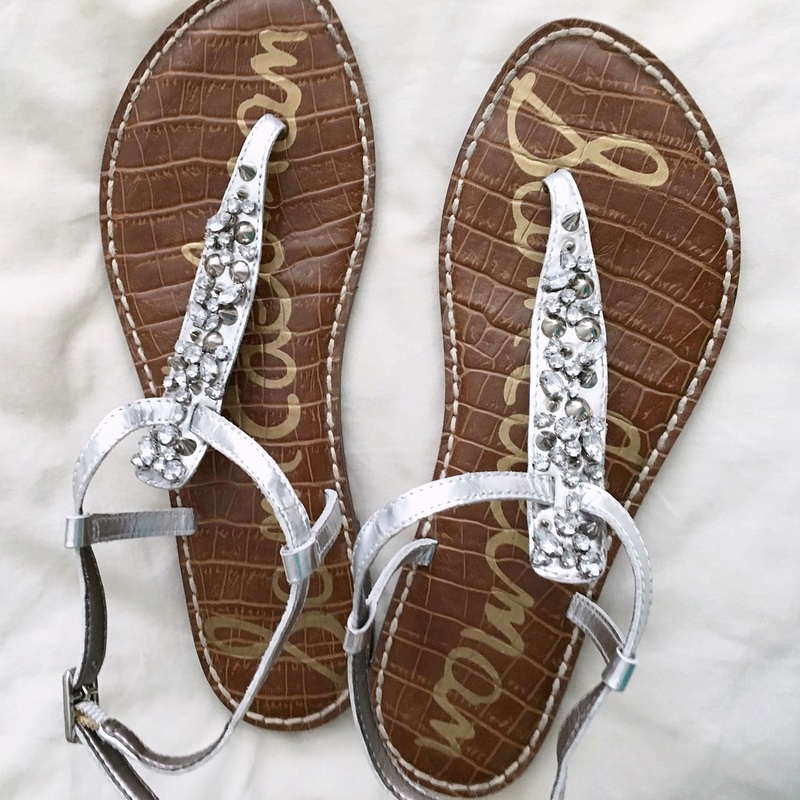 Just know I love you all, because changing outfits even one time, after getting my butt kicked this week in CrossFit was a whole new struggle.  More on that later… Now, check out the fruits of my labor in this week's patriotic style guide!
Whether you're heading out for some fun in the sun, looking for a relaxing weekend, or heading out on the town, the 4th of July weekend is a staple in most all American's lives.  My style guide covers casual, work attire, and day/evening looks, so you can pop something fun on and get out there and enjoy the long weekend.  
It can be tempting to rush out and buy something new for every occasion, but this year, I am choosing to minimize my closet and find use for my current clothing items.  What I found was a variety of versatile outfits, just waiting to be put together into patriotic ensembles.
I recommend a comfortable shoe if you'll be doing any all day excursions.  My favorite pick is a metallic, silver loafer from Forever 21.  The shoes are actually on sale for just $11 right now!   Because I'm a silver gal when it comes to my accessories, I couldn't pass up an opportunity to wear a fun statement necklace too.  This season I'm loving paddle and bib necklaces.  My silver necklace, also from Forever 21 runs under $20.  
With the white dress, I paired a nude peep toe heel, to add some drama.  It is the dressiest of my looks, and honestly, I don't really need an excuse to wear heels. I snuck in a red cover-up, blue toe nails, and topped it off with my bib necklace to make it complete.  
Another fancy look came through with a basic blue dress and red lip.  This light-weight dress has been with me forever, and I love the ruffles and sheer but easy elegance it brings.  Any lightweight dress with a wedge sandal and bright red lip won't steer you wrong this Independence Day!
My business casual look consists of high-rise royal blue shorts, stacks of silver bracelets, and a red button-up tank.  I love mixing bright solid colors, and the easy answer for red, white, and blue in an outfit was a no-brainer. 
A great casual look can also come in the form of a tied-up blouse and bright white shorts.  My destructed denim shorts have that great frayed look along the edges and some worn-in holes on the leg. I chose metallic silver sunnies, shoes, and accessories to give it an extra pop.  My Sam Edelman shoes were on super sale from Dillards when I got them, and they are so comfy, I would completely recommend them to anyone who's ever wondered about a pair!
For those all-day independence partiers, you have to consider the romper.  When it comes to weekend fun and style, the romper covers it all.  I chose a light denim romper with all silver accessories and a dark red lip.  With rompers, a belt can really help to avoid the boxy look that can sometimes come with.  This particular romper has thin straps, so I put a feminine lace white bralette underneath for extra detail.  In whole, each of these looks cost less than $100, and are totally doable for any gal with even just one or two red, white, or blue items in her closet.  What are you gearing up to wear? What style is your favorite?
Either way, stay safe and have fun out there friends!
​
– MC